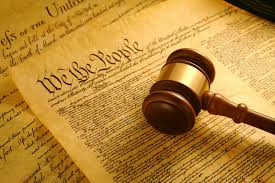 I have stepped away from this blog for the past few weeks to see how you might change as you approach your presidency.
You haven't.
I could have supported your presidency if only you had said, "U.S. intelligence showed me the facts. Putin tried to destroy our election and our democracy and he will pay a price so this will not continue."
But, you didn't. You didn't come close.
Instead, you attacked our intelligence community. They gave you inconvenient facts. You minimized them before the world. You said other countries hack, too. True but nowhere near the point.
You didn't stop there. You told us Putin liked you "and isn't that a good thing". Your being Our President is not about you or your Brand. It's about the good of the nation. They are not the same thing.
Continue reading "An Open Letter to Donald Trump as You become Our 45th President"