It was my privilege to work with Pat Paton at the Pulmonary Hypertension Association from 1999 to my retirement in 2016. The values she and her sister Judy and their husbands Jerry and Ed brought to the organization allowed for the creation of better and longer lives. 
What I learned from Pat and so many others is that in the face of overwhelming odds, some people give up and become lost; others find a better self and become heroes.  Pat is one of the heroes.
_______________________________________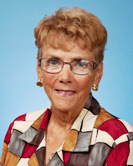 In December 1987 Patricia (Pat) Paton was diagnosed with Primary Pulmonary Hypertension (PH). At that time, less than 200 cases had been recorded in the United States.
PH is a terrible illness. Described as a hardening of the arteries in the lungs, it leads to breathlessness and eventually death through right heart failure.
Diagnosis is difficult. In Pat's case, after two years of constant fatigue, fainting and doctors who could not tell her what was wrong, her husband, Jerry, packed her in their car and drove 9 hours from their home in Zionsville, Indiana to the Mayo Clinic in Rochester, Minnesota.
Forty-eight hours later, she had her diagnosis. She was told she had primary pulmonary hypertension and was NY Heart Class IV (the worst level). She was given six weeks to six months to live and was sent home.
Pat and Jerry looked at their lives and decided to make the most of their remaining time together. They sold their Indiana home and their business and moved to Florida.
An unexpected thing happened…Pat continued to stay alive.
Pat and her sister Judy began a two year search for another patient…a search to end isolation.
When she finally found two other patients, they met around her kitchen That meeting turned out to be the founding of the Pulmonary Hypertension Association.
Funding their little group out of their own pockets, they launched a newsletter which they gave to their PH doctors, who sent it to other PH doctors. The doctors gave the newsletters to their patients and soon they had been able to find more patients than NIH had located during its five year registry.
The level of patient-to-patient sharing and service inherent in the processes Pat and her sister Judy and others established (and often staffed as a volunteer) in the early years built the organization on bedrock values of loyalty and trust.
With less than $1,000 in their treasury, the little group took on the daunting task of organizing an International Conference.  For the first time, they drew together patients, caregivers and medical professionals.  Today, that risky Conference has become the largest PH meeting in the world.  The little organization they founded is now the second largest rare disease association in the U.S.  It has helped seed the founding and development of over 80 sister PH associations globally.  PHA has committed over $18.000.000 to research, so far. It publishes the world's first medical journal dedicated to PH.  Recently, it has become the accrediting body for U.S. PH Centers., with a registry poised to improve the quality of medical care in this disease.
Since Pat was diagnosed, the disease has gone from no treatments to 13…more than all but two of the 7,000 identified rare disease.
Pat lives on and her style of leadership is deeply rooted in her attitude of hope. She says that many people on this earth never learn why they are here. That is not the case with her. She knows exactly why she is here and will not hesitate to tell you. Her job is to make the journey a little easier for those who suffer from pulmonary hypertension. She has done and continues to do her job well.